Many teenagers—who we may identify as Generation Z—found their idol celebrities, not through TV, but a huge and expanding micro-vlogging platform known as TikTok. Formerly known as a lip-syncing social media app called Musical.ly, TikTok has been continuously breeding new young celebrities with millions of followers. This made possible considering hundreds of millions of users are already registered to the app, and the number continues to grow.
Believe it or not, many of these TikTok creators have substantially more fans or followers compared to some of the most popular established celebrities in the likes of Bruno Mars and Ariana Grande on any of their social media accounts (i.e. YouTube). As a result, more and more brands are aiming to use TikTok creators to boost their marketing campaigns by cross-promoting their brand through the vast networks the creators have built.
The amount of money these influencers only willing to receive to endorse product are no small amount either. Back on their days creating content on Musical.ly, they may charge tens or even hundreds of thousand dollars per sponsored content, according to Influencer Marketing Hub. These numbers can only continue to increase. With TikTok's distinct characteristic that enables users to engage with each other in a small-size video, and how big TikTok has become, influencers are given the power to translate their exposure into a mini business empire.
Here are some of the top highest-earning TikTok creators.
7. Baby Ariel— net worth: $1,000,000
Ariel Martin, famously known as Baby Ariel, is the first individual creator that surpass 20-million fans mark on Musical.ly. Now with 30 million "fans"—the term for followers on the app, the 18-year-old popularity has given her chances to appear on multiple TV shows for distinguished companies in the likes of Disney and Nickelodeon.
6. Savannah LaBrant — net worth: $2,000,000
Savannah Soutas (now LaBrant) is the wife of Cole Labrant, a former Vine star. On her TikTok account, she mostly shares funny and cute moments with her daughter, Everleigh, who also has a big social media presence. She has nearly 14 million fans on TikTok.
5. Danielle Cohn — net worth: $2,800,000
Danielle Cohn managed to slip to the ranks of most popular creators on Musical.ly at only 13 years of age. With currently 13 million fans at the age of 14, she's most well-known for her self-made controversy saying she was married to her then 16-year-old boyfriend Mikey Tua—also an influencer—and pregnant with his child, which turned out to be a 'joke'. Nevertheless, this helps her bring more followers not only to TikTok but to her other social media accounts as well.
4. Rebecca Zamolo — net worth: $3,200,000
As a former gymnast, Zamolo loves to display her talents in videos on TikTok and YouTube, which makes her famous. On the side, she occasionally makes comedic posts with her husband Matt Slays, an internet star. Rebecca Zamolo has around 11.5 million fans on TikTok.
3. Loren Gray Beech — net worth: $3,300,000
The 17-year-old teenager is the most-followed creator in TikTok with more than 32.6 million fans. Apart from TikTok, she also has been producing her own music since 2017.
2. Jacob Sartorius — net worth: $8,600,000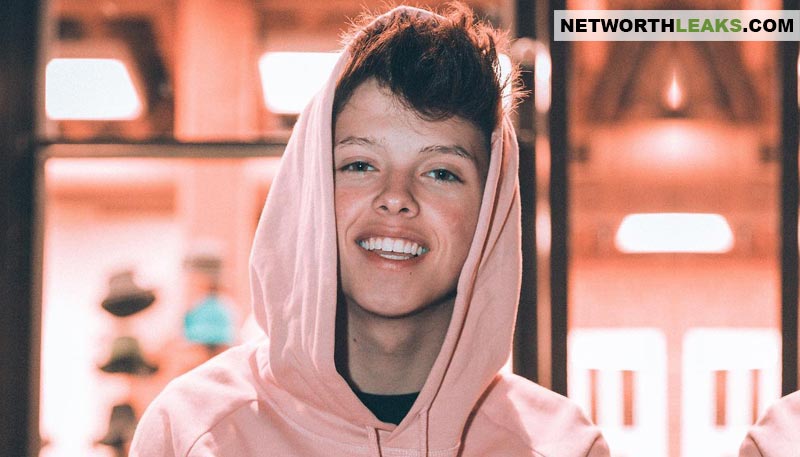 Earns presence through lip-sync videos on Musical.ly, the 16-year-old Jacob Sartorius managed to launch a mildly successful career in music. Along with TikTok, Jacob maintains his presence on other platforms such as YouTube and Instagram. His videos on YouTube have over 325 million total views.
1. Kristen Hancher — net worth: $11,400,00
Hancher rises to fame on TikTok through lip-syncing and hair color changes videos. She succeeded in gaining more than 23 million fans. Now a member of Jake Paul's Team 10 squad, she lives at the illustrious L.A. mansion with other social media stars.