Hundreds of CGI laden films, tens of Marvel and DC superheroes battling each other on perfect green screen imagery and their several individual spinoffs have not dimmed the magic of Star Wars.
Many forget, but it was a 'small' film that no one expected to be this big when it came out. Since then, it has become one of the most successful and enduring sci-fi/action franchise ever. It has inspired many fans and artists to contribute to its world and has led to many great tributes.
At the event of the release of Rise of Skywalker, let's take a look at 8 best Star Wars Fan Films.
8) Star Wars: Destroyer
One of the hallmarks of the films on this list is how they managed to look like big productions without actually not being so.
The Rebel Alliance's X-Wing Pilots have barely started enjoying their victory at defeating the Empire when they receive a damper: A Star Destroyer, decimated by them, is rushing to collide with a city as a dangerous projectile! Low on plot and budget, the film still manages to feel like the real thing and grip you for until its last minute!
7) TK-436: A Stormtrooper Story (2016)
In Kevin Smith's popular independent film "Clerks", there is a scene where a character called Randall discusses how Star Wars' heroes, in blowing up the second Death Star also end up killing a lot of innocent contractors who were just doing their jobs. It was, perhaps, the first time that the fans were asked to see the stormtroopers as something other than cannon fodder – ss living beings, with their own lives and families.
It took many years for any fan to catch up and focus on that view.
This award-winning film forces you to reconsider the world of Star Wars through the eyes of a henchman. Here, he is not just fighting the 'pirates', but also his own conscience. He is compelled to ask the question "How much brutality is permissible to end brutality?" Until the final twist.
6) Rebel Scum
The world of Star Wars is peppered with memorable quotes and this film's title is just one of them.
The films detail the adventures one rebel while he is stranded on the icy planet Hoth. The makers made a significant departure from the CGI, which honestly for all the best intentions was inadequate in some of the fan films anyway. Filmed in a superbly executed stop-motion technique, this film is a favorite of many Star Wars fans. Humor, action, and in-jokes are all used effectively.
5) Troops
"Due to the humorous nature of this program, viewer discretion is advised" Though the film announces its intentions straight away and is an obvious parody of the series Cops, Troops is also one of the most political fan films. Its images, of barren desert and its interactions effortlessly recall Operation Desert Storm. But you are not required to get the political allusions or even know Cops to enjoy this. Repeatedly.
4) Dark Redemption
Almost all films on this list cross the boundaries of being simple a Star Wars fan film to appeal to non-fans alike. Dark Redemption especially does so. This is no mean feat because it is one of the lengthiest one out of 8 we have picked up.
The film is about Mara Jade (one of the more successful characters introduced in the expanded Star Wars universe) trying to get the Death Star plans to other rebels while she is trapped by the Empire on the planet Kessel.
Acting, production design, special effects are all top-notch and you wouldn't even know where those 30 minutes flew by!
3) Tie Fighter: Star Wars gets the anime treatment!
Fortunately, the result is as exciting as that idea sounds on paper. Paul Johnston, the creator, took four years to make this labor of love. The film catches the '80 vibe exactly right with the hand-drawn character work and a rock soundtrack. What's more? It will take just 7 minutes of your time!
2) Star Wars: Revelations
The longest film on this list, Revelations does not waste any of its 50 minutes. It tells a complex, gripping story with surprising attention to detail and is even brave enough to add to the ethos of the original trilogy. It is full of casual homage and wonderful production value. But what makes it stand out is the level of commitment this fan has for the series!
1) Darth Maul: Apprentice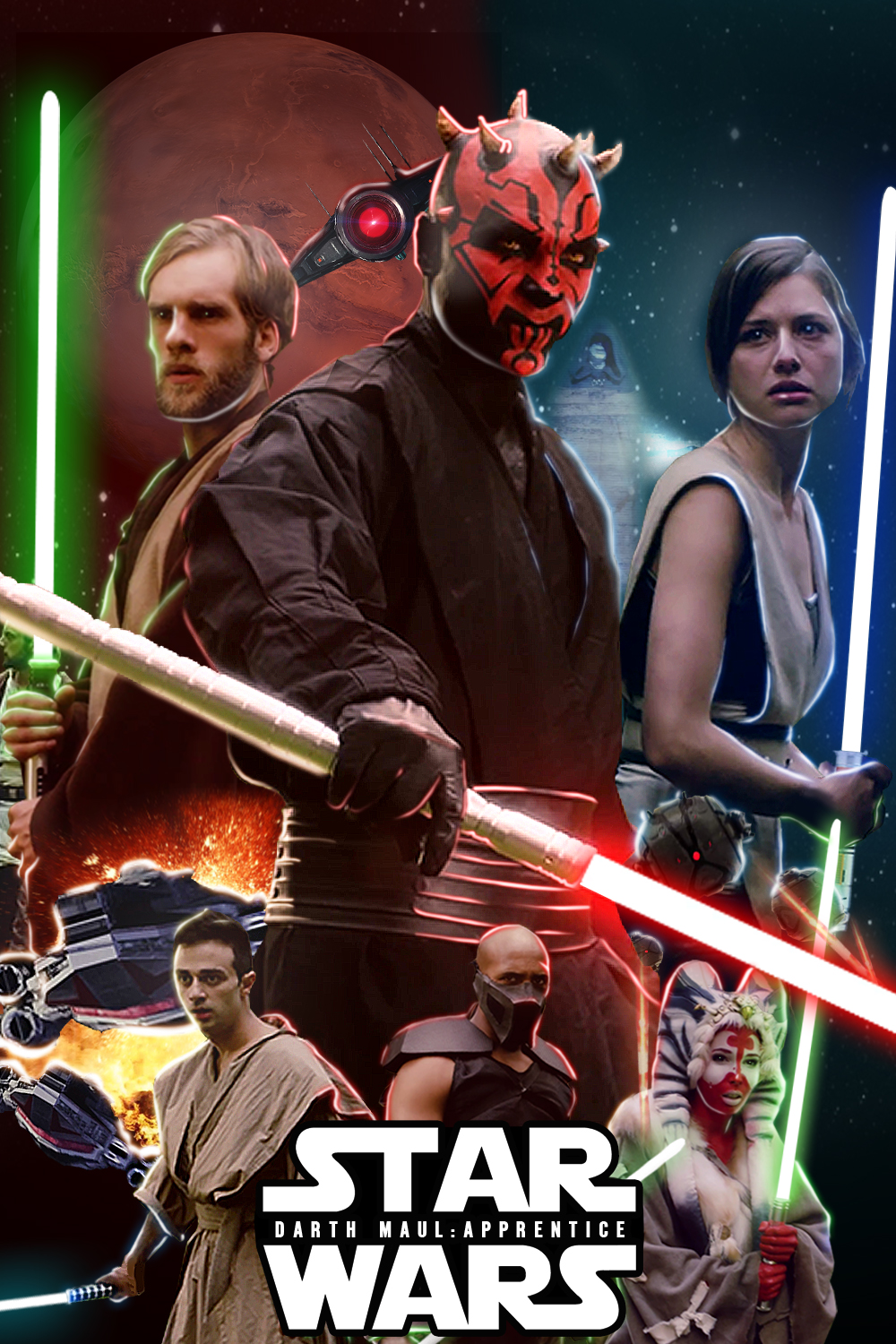 Admit it, Star Wars fan! Even the most serious-minded of you nurture the desire to whip out that laser and go batshit! That is the singular image that comes into people's minds when the film is mentioned.
Darth Maul: Apprentice knows this and uses it to its full effect. Its reported budget is $25000 but it looks like a million dollars. Yes. This tale of Darth Maul training to become the vicious villain Darth Sidious is that accomplished. Its 17 minutes are furious and rousing.  Its slick, deft execution sometimes even rivals some of the features films that inspired it.